THE City of Ilagan Water District receives PRIME HRM recognition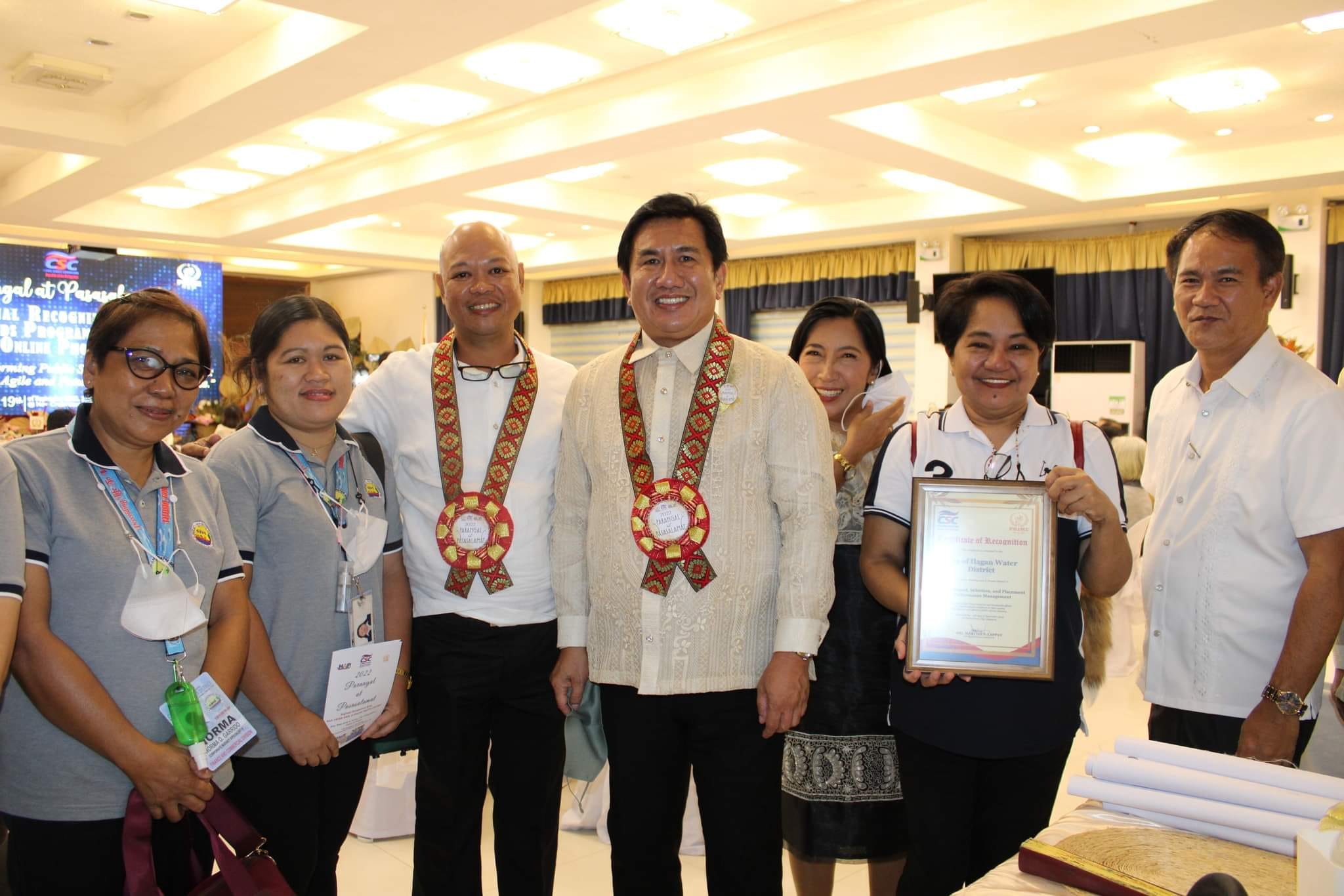 The Civil Service Commission has awarded a Recognition to the City of Ilagan Water District represented by the General Manager, Engr. Sherwin B. Quijano and Division Manager for Administrative and General Services, Engr. Jose T. Galacinao for obtaining Maturity Level 2 in Recruitment, Selection and Placement and Performance Management under the PRIME - HRM. This event was held on September 19, 2022 at the DPWH Function Hall, Carig Sur, Tuguegarao City. .
City of Ilagan Mayor Josemarie L. Diaz was also an awardee of the said event.
Preventive Maintenance: Purging And Flushing Program... A Solution
Water Quality refers to the chemical, physical and biological characteristic of water.
Through the years, declining water quality has become a global issue of concern as human population grow, industrial and agricultural activities expand and climate change threatens to cause major alterations to the hydrological cycle. The City Of Ilagan Water District (CIWD) management is setting priorities in addressing and developing the implementation of various programs, projects and preventive maintenance to monitor and control the common dilemma of concessionaires regarding water quality.
The purging and flushing program is very important for the maintenance of the city's domestic water distribution system. The ICWD production and quality management systematically open hydrants four (4) times a week to allow water to flow at a high velocity through the distribution mainlines. This creates a scouring action in the pipe and dislodges fine sediment particles that accumulated in the pipe. The fine sediment mixes with the water, turning the water cloudy or rusty brown color. This mixture is discharged out of the hydrant.
Performing preventive and corrective maintenance for the City Of Ilagan Water District pumping station, pump motor and riser pipe of different sizes in diameter makes the unit last longer and perform better. This maintenance is a process of cleaning and de-clogging the dirt away from the pipes to allow air passage for a quality water supply.
Nevertheless, aside from the purging, flushing and preventive maintenance program, the filtering facilities and chlorination is being instituted by CIWD to deliver and sustain quality water to meet water demands of the Ilagueños.
-->